Design and 3d Fabrication
45 Park Lane, London:

The Office of Thierry Despont hired SITU Fabrication to provide a series of facade panels for the Dorchester Hotel in London.
I worked with SITU Fabrication to develop design development models and geometry, materials.
The intent was to create the perception of a continuous metallic surface flowing from the top of the building to its base. The 24 custom panels are made of CNC-milled foam coated in a polyurethane resin hardcoat and finished in LuminOre White Bronze.

53W53 MoMA
Door Lever Design and 3d Printing and markup in Bronze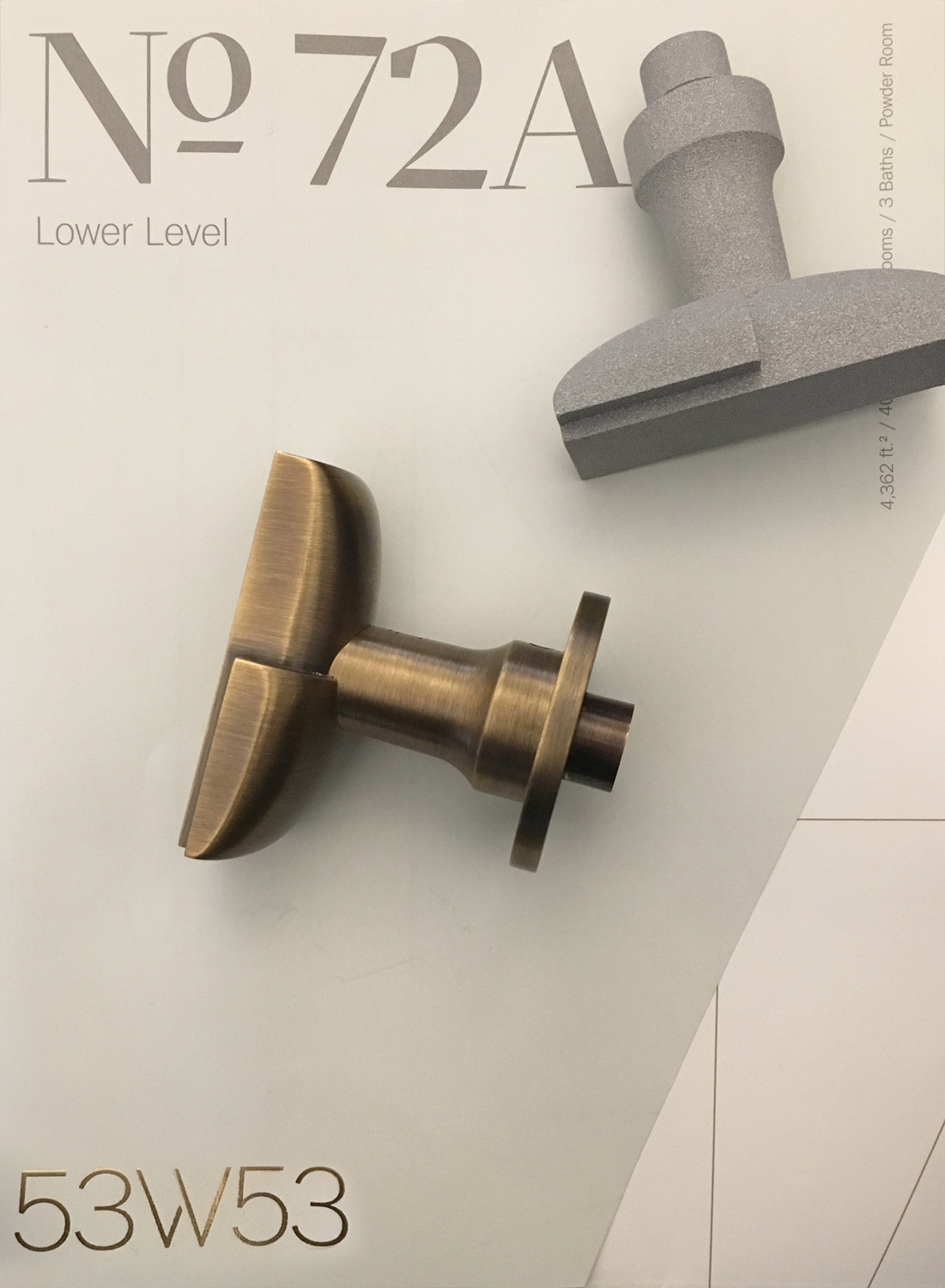 Misc
The model is 2mx3.5m / 3d digital Landscape model